Doodle Different: A Little Book Of Places To Start
$10.00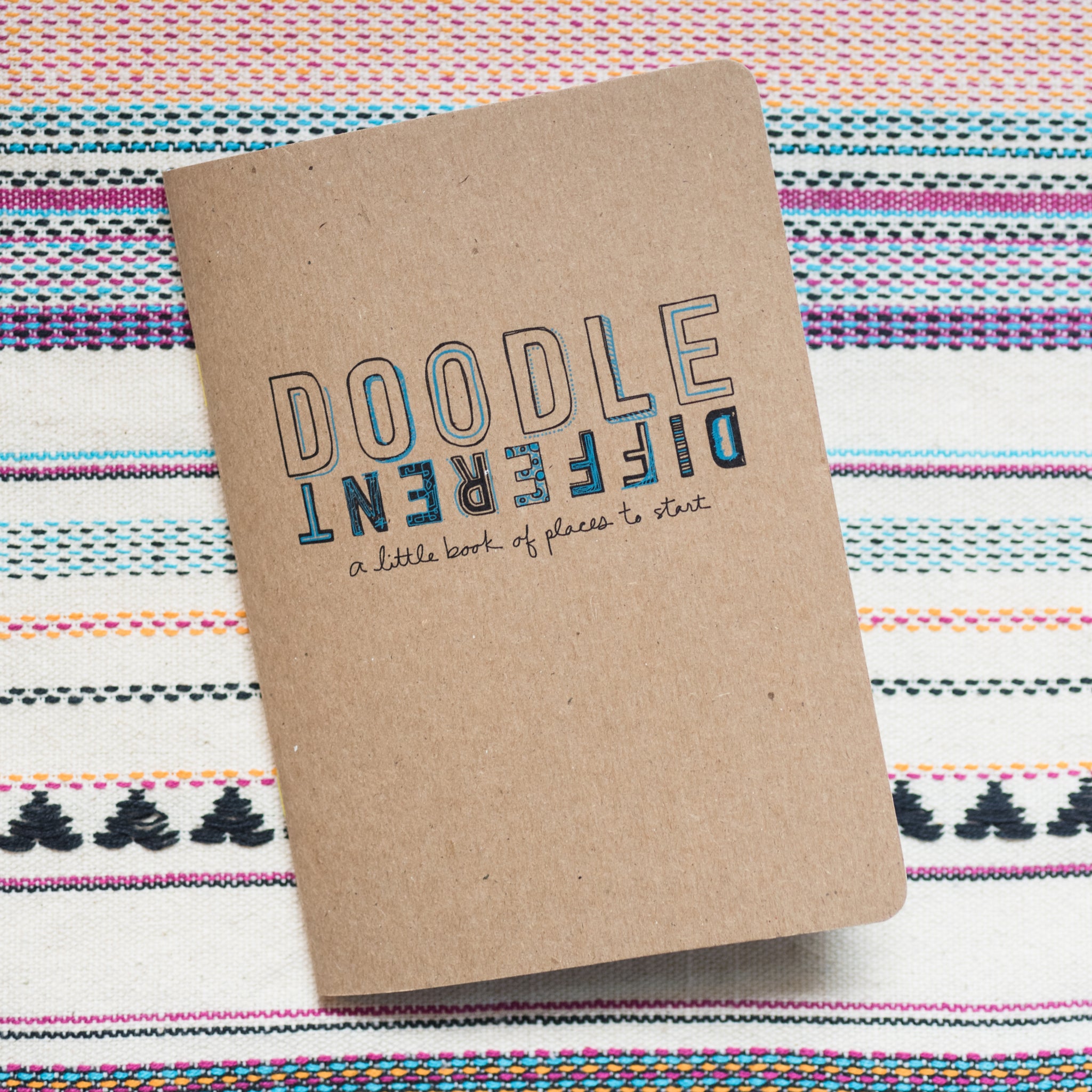 About Doodle Different: Doodle Different is a community art project where offline creativity meets online community. Everyone is invited to celebrate creativity and imagination! It centers around this little book of places to start with unique doodle prompts and hashtags for sharing.
Benefits of Doodling: Doodling is great for helping to alleviate stress, process emotion, increase concentration, and it's just a nice little break from your screen too :)
Book size: 4"X6" doodle book includes 32 prompts
Printed responsibly: Doodle Different books are printed in Portland, on 100% recycled paper, with vegetable-based inks, in a print shop that uses solar power.
Packaged responsibly: Our packaging is recyclable and made from between 90%-100% post-consumer recycled goods.